Hanging Baskets & Plant Sale Flyers
2012 has numerous fund raisers available.
This year will provide you with the tools to Much More Profit!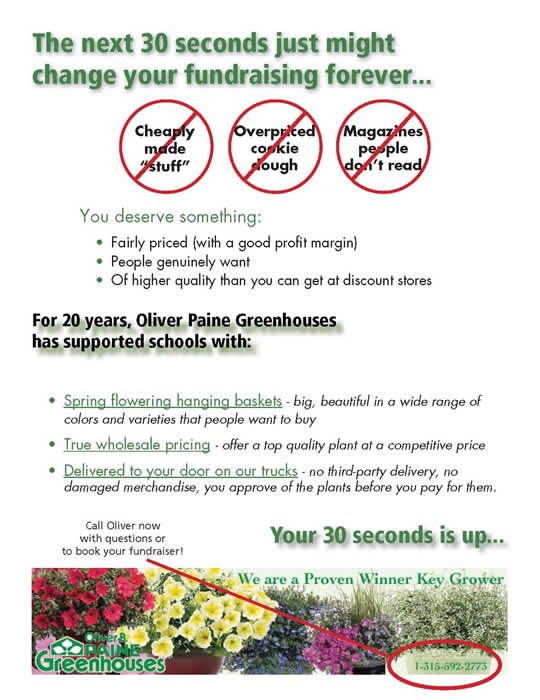 Click on the links below to check out these two samples we are beginning with this year.
Download Sample Hanging Baskets PDF
Download Sample Plant Sale PDF
Remember, we will personalize all forms to your organization.