Welcome!
65,000 sq ft of Hanging Baskets, Perennials, and Combination Planters
Oliver Paine Greenhouses started over 30 years ago. Oliver's great, great grandfather fought in the War of 1812. For his service, he was given land instead of money. Oliver is the fifth generation of farmers working that same land. Growing things from the soil is in Oliver's blood, he and Cindy's mission is growing beautiful plants and flowers for your home. Oliver Paine Greenhouses is a Proven Winners Key Grower. They love to help non-profit organizations raise money by doing fundraisers.
Oliver Paine Greenhouses are known for bazillions of hanging baskets, perennials, and combination planters. There is a fun event going on almost every week where you can come out and play in the dirt. A two acre Nursey full of flowers and plants for you to enjoy. Contact Cindy for more info on her special events.
If you're a retail greenhouse, nursery or roadside stand in (CNY) the Central and Northern New York area, looking for a wholesale flower supplier, contact us.
HOURS
Monday - Friday 10-5
Saturday, Sunday 10-4
POINSETTIA OPEN HOUSE
Sunday November 26th
10 AM to 4PM
Holiday

Traditions Start with a Trip to Oliver B. Paine Greenhouses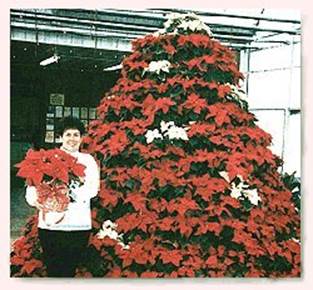 10-foot tall Poinsettia Tree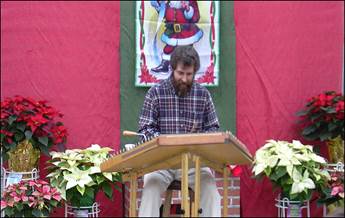 Local recording artist, Dan Duggan
Thousands of blooming Poinsettias
FunShops!
HOLIDAY SCHEDULE

See the 2017 Schedule of FunShops Events including some new ones. We've also scheduled some in the evening for those busy on Saturday morning.
Call for more info...315-592-2773